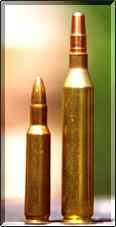 DRIVE TECHNICAL GAUGE 6,5X63 MESSNER MAGNUM
Roe-deer - wild boar - stag - moufflon



LENGTH OF THE CASING: 62,85 mm
DIAMETER OF THE PROJECTILE: 6,70 mm
DIAMETER OF THE COLLET:
MAXIMUM LENGTH OF THE CARTRIDGE: 83,5 mm
ACCEPTABLE PRESSURE: 3800 bars
DESTINATION:
modern cartridge of invented hunting and development by the Alsatian Joseph Messner, in 1996.
This ammunition is adapted perfectly to the hunting of all big games European and used with greatest success on the antelopes African light and the warthogs.
COMMENT:
first French magnum, the 6,5x63 Messner Magnum is a revelation. With, for origin, the casing of the 9,3x64 Brenneke, it combines, indeed, the softness of shooting of the 270 Winchester by being next to the power of the 7 mm Remington Magnum.